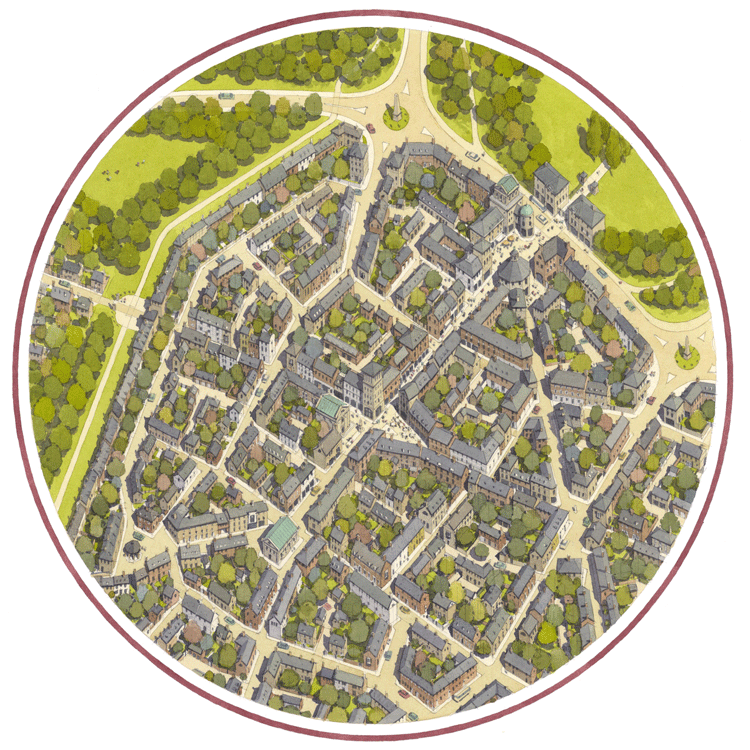 MASTERPLAN FOR NEWCASTLE GREAT PARK
Newcastle Upon Tyne, UK
---
The practice worked with a consortium of housebuilders to develop a detailed masterplan for this major urban extension to the north of the City of Newcastle. The practice developed a unique concept for the development, designed to ensure that it maintained a cohesive and distinctive identity of its own. The scheme received support from John Prescott, the Deputy Prime Minister, Nick Raynsford as Housing Minister, and the Commission for Architecture and the Built Environment (CABE).
It involved 2500 new homes, a major new mixed use centre, a new university campus, two new schools and new community facilities, all designed around major new public transport infrastructure that links the development with the surrounding area and Newcastle town centre.
The project was designed as a mixed use sustainable development with a town centre of relatively high density around which a group of satellite neighbourhoods are arranged each with their own facilities.
It is designed so that the buildings are used to define the urban network of streets and squares that form the town. This network is primarily a pedestrian area but it also accommodates the motor car, while, at the same time ensuring that it does not dominate the form and design of the new streets. An outline code was created, covering a series of different building types that were envisaged within the development, in order to ensure that the scheme develops a specific identity of its own. It was the first PPG compliant scheme to be awarded planning consent.