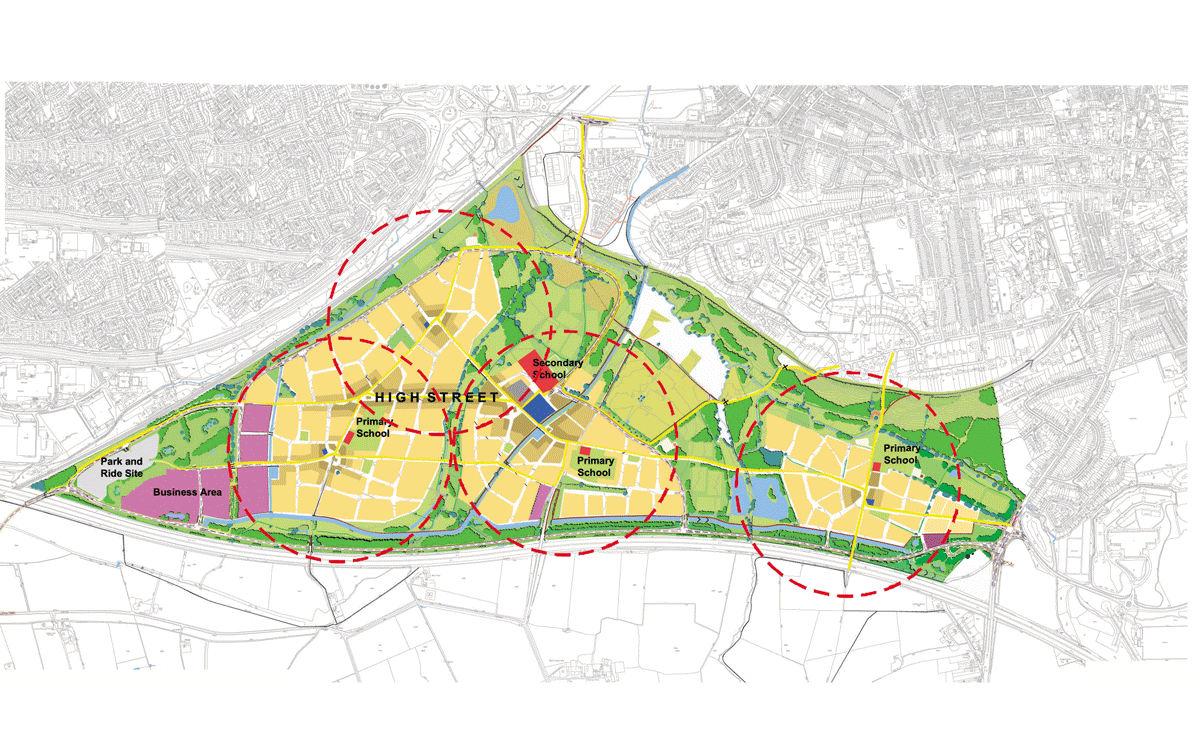 MASTERPLAN AND DESIGN CODE FORSWINDON SOUTHERN DEVELOPMENT AREA
Swindon, UK
---
The concept behind the masterplan for the Swindon Southern Development Area (SDA) is to provide a series of mixed use neighbourhoods limited in size so that no one is more than a five minute walk from their local facilities.
A shared 'High Street' running between three of these neighbourhoods will provide a catchment area that supports a wider range of facilities and acts as the focus for a greater mix of uses including employment, local shops, and community facilities. The urban form, particularly the high street, is based closely on local precedent, with architectural characteristics drawn from the immediate area so as to ensure that the new development has an identity rooted in the Wiltshire area.
The masterplan includes 4500 new houses, major new business areas of 15 hectares, local facilities, cafes, pubs, shops, four new schools including a secondary school, a mix of uses along a new high street and sites allocated for 3 churches or other centres of worship tied together by a sustainable transport package linking the new development with the surrounding areas and Swindon town centre. It also includes major new lengths of canal, a new canal basin and a new country park.
The strategy of building to a density of over 45 units per hectare has ensured that out of 300 hectares, approximately half remains as green open space which has been provided with improved public access so as to be used as a leisure facility. The design also ensures that no one resident is more than a five minute walk away from a green open space.
The scheme was chosen to be part of the pilot study into Design Codes carried out by the Commission for Architecture and the Built Environment (CABE) for the Office of the Deputy Prime Minister (ODPM).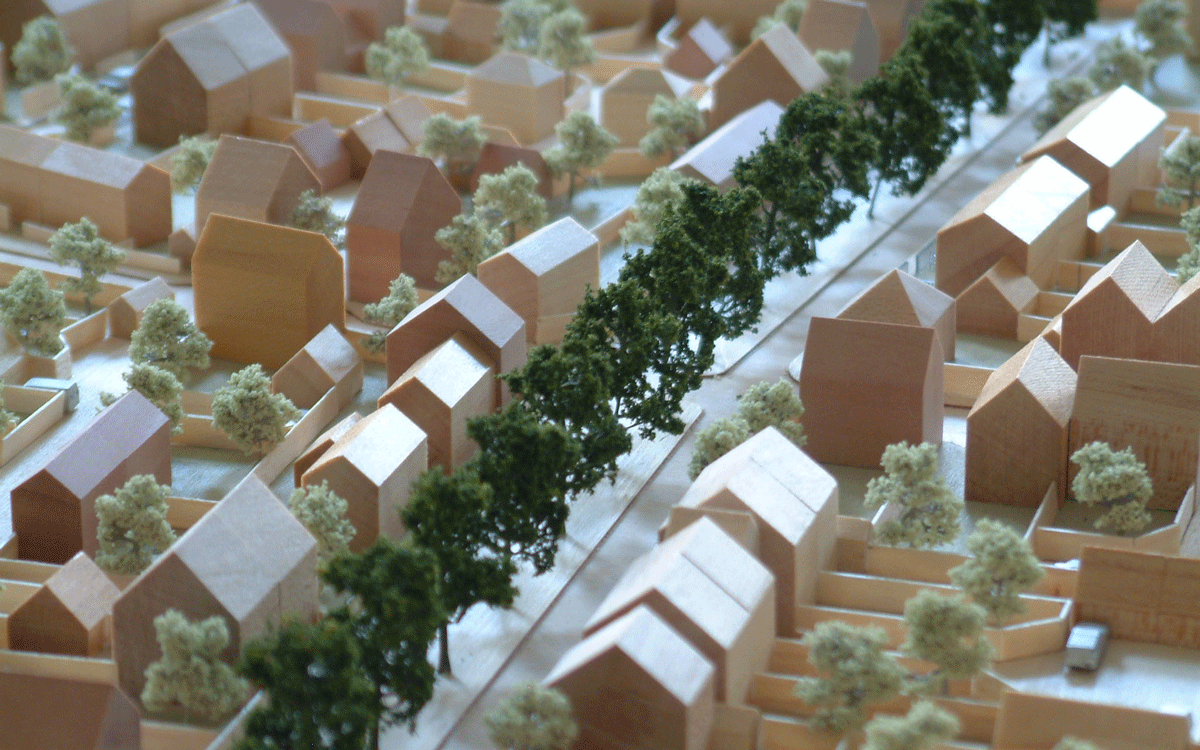 MASTERPLAN AND DESIGN CODE FORSWINDON SOUTHERN DEVELOPMENT AREA
Swindon, UK
---
Swindon Southern Development Area (SDA) borders Swindon Old Town on land that runs up to the M4 motorway. It is a relatively flat site which includes a scheduled ancient monument, various areas of archaeological interest and a length of restored canal.
The practice, as Masterplanners for Taylor Woodrow Homes, local land-owners and the Borough Council, have designed a masterplan that creates a sustainable development which will help to meet Swindon's current housing needs. The local plan identifies the site as suitable for over 4500 new houses and some 15 hectares of commercial use.
The scheme features a range of sustainable transport proposals, at the heart of which are three new high quality bus routes that tie in the SDA with the surrounding areas of Swindon and with the Town Centre.
There are also a series of direct footpaths and cycleways linking the main elements of the scheme with the main public transport nodes.
A key part of the masterplan has been to provide a sustainable development that minimises reliance on the motor car and promotes energy efficient and ecologically friendly systems.