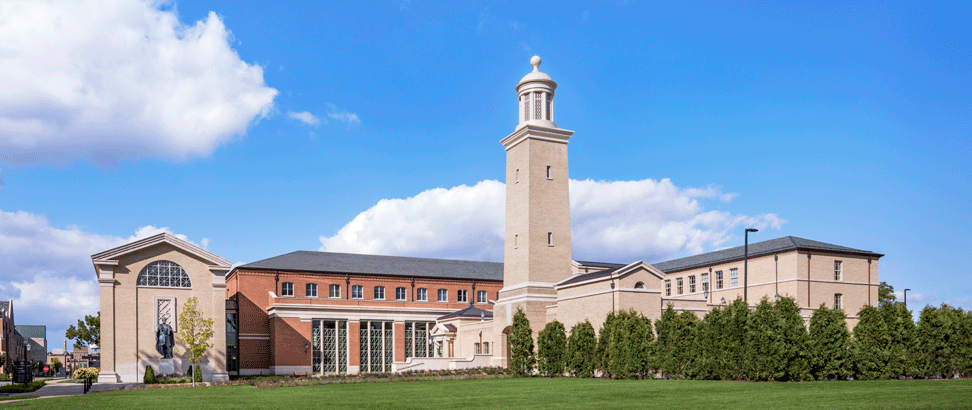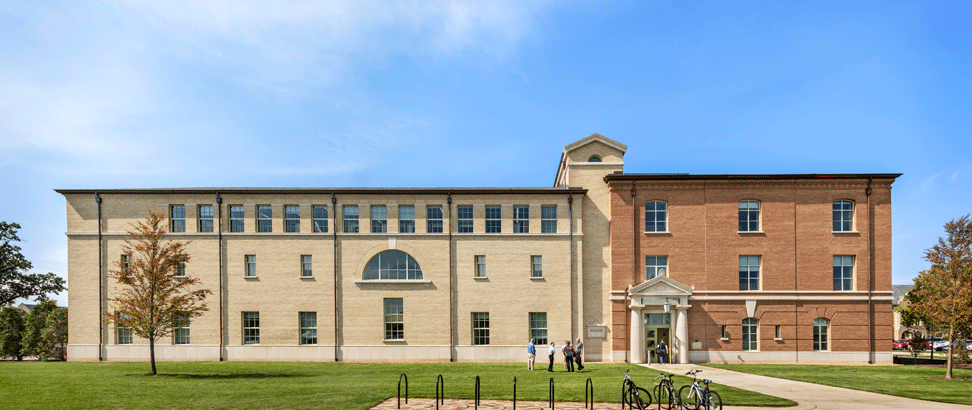 University of Notre Dame Matthew and Joyce Walsh Family Hall of Architecture has won the 2021 Palladio Award in the commercial, institutional, and public architecture, New Design & Construction (more than 30,000 sq.ft.) category
The School of Architecture at the University of Notre Dame is the world's leading institution in the teaching of classical architecture to the next generation. In 2014, John Simpson Architects won the competition to design the Walsh Family Hall, the School's new building which includes an auditorium, library, lab, as well as classrooms, offices, studios and various support spaces. A key development to the masterplan of the University's southeast quadrant, seen as the 'front door' to the University, this project was of huge significance to the institution as a whole.
The design of the building can be likened to a monastery. At its centre, in the place of a chapel, is a Hall of Casts, inspired by the teaching methods of the Ecole des Beaux-Arts in Paris. Here, immersed in revered architectural examples of the past, students can come to understand the main tenets of architecture in the significance of weathering and shadow, as well as the finer points of sculptural form, scale and proportion. Around this, the rest of the School then unfolds in a series of interconnected public spaces or cloisters linked by a stoa, overseen by a central tower that heralds the School as the University's artistic hub. Not only do these different buildings serve to foster interaction between faculty, students and staff, but also to act as a teaching tool for the School's urban design course, as well as an emblem of the School's vision for the future.
The Walsh Family Hall was opened in January 2019, gaining the Palladio Award and the Acanthus Award from the ICAA shortly afterwards.