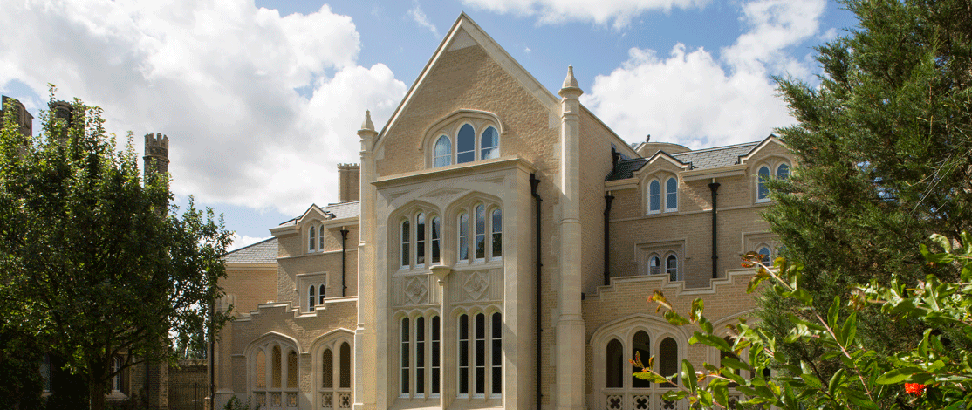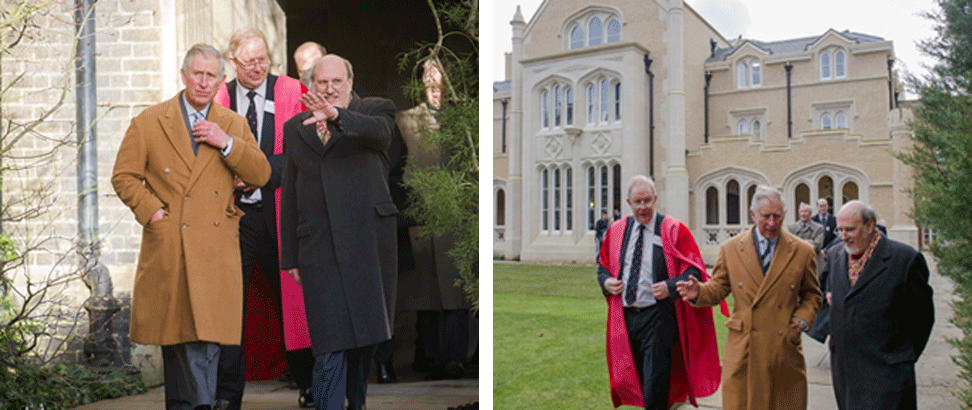 PRINCE OF WALES OPENS NEW WHITTLE BUILDING, PETERHOUSE
DESIGNED BY JOHN SIMPSON ARCHITECTS
HRH the Prince of Wales met with John Simpson in Cambridge to officially open the new student accommodation at Peterhouse, the oldest college at the University of Cambridge. Also, in attendance at the opening ceremony were the Bishop of Ely and local dignitaries including Mayor of Cambridge, Gerri Bird.
The Whittle Building, named after the inventor of the jet engine and former Peterhouse student Sir Frank Whittle, was designed to complement and complete the fourth side of a Tudor- gothic court built in 1826.
The building houses 22 students rooms, a new JCR, a bar, a gym as well as a function room, two practice rooms and a guest room, enabling the college to now houses all his undergraduates on site for the duration of their course.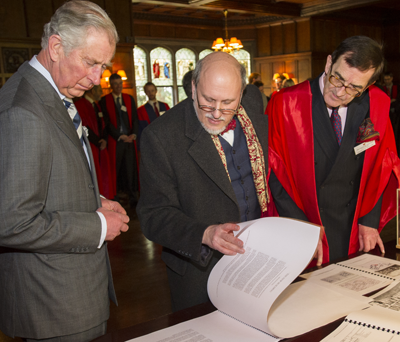 Master of Peterhouse Professor Adrian Dixon said during the Royal visit, "Our undergraduates have through the centuries gone on to do great things and it is with great pleasure that we can say all of them can now remain within Peterhouse throughout their studies. Peterhouse is a place where, rooted in tradition and security, new ideas, and successive generations of the brightest young people, have evolved, grown, and taken wing. We would like to thank His Royal Highness The Prince of Wales for opening this new chapter in our long history".
Peterhouse is made up of several different building periods dating back to 1286, including Grade I and Grade II listed buildings. The new accommodation seamlessly blends in to the surroundings of Peterhouse Gisborne Court, which incorporates a multitude of architectural styles and has been occupied by the college since its foundation in the 13th century.
At the opening ceremony, Professor David Watkin, Professor Emeritus of Architecture, said that "Whittle Building fits perfectly in to its setting. It blends into Gisborne Court, dating from the 1820s, by echoing its Tudor Gothic forms, and also, more remarkably, by merging into and even picking some of the features of the adjacent Fen Court. Simpson has even had to incorporate a World War II bomb shelter into his design for the basement of his building".