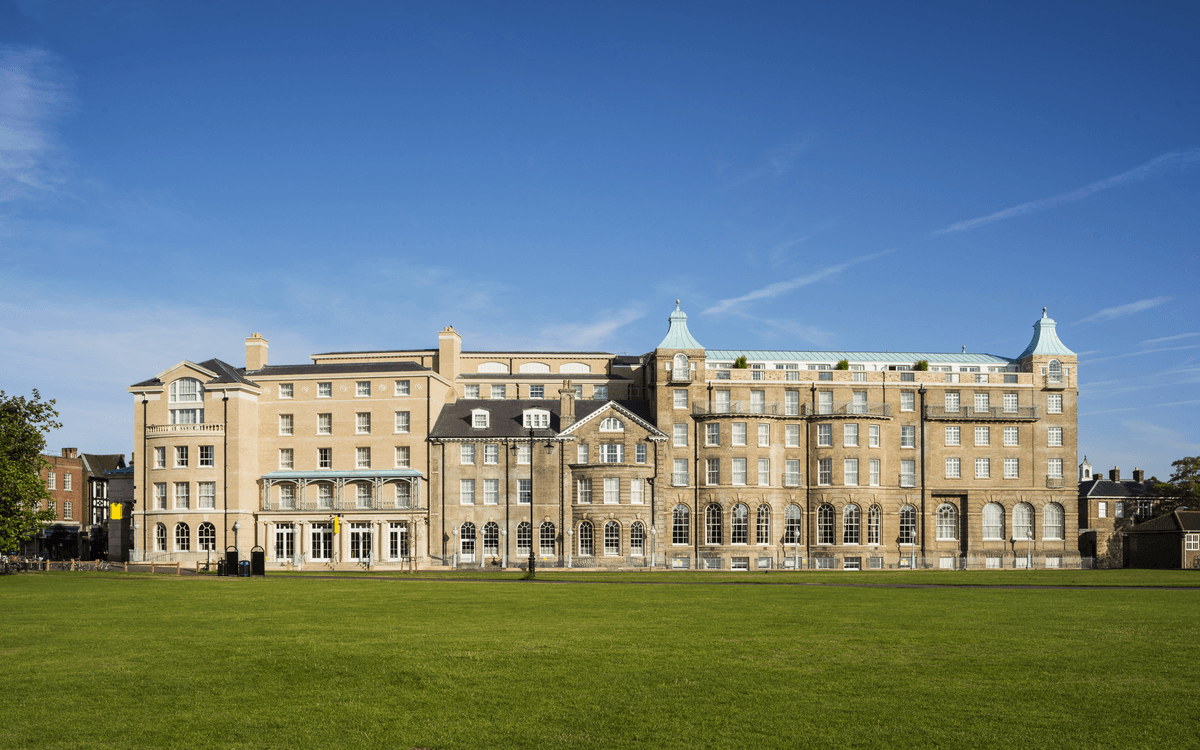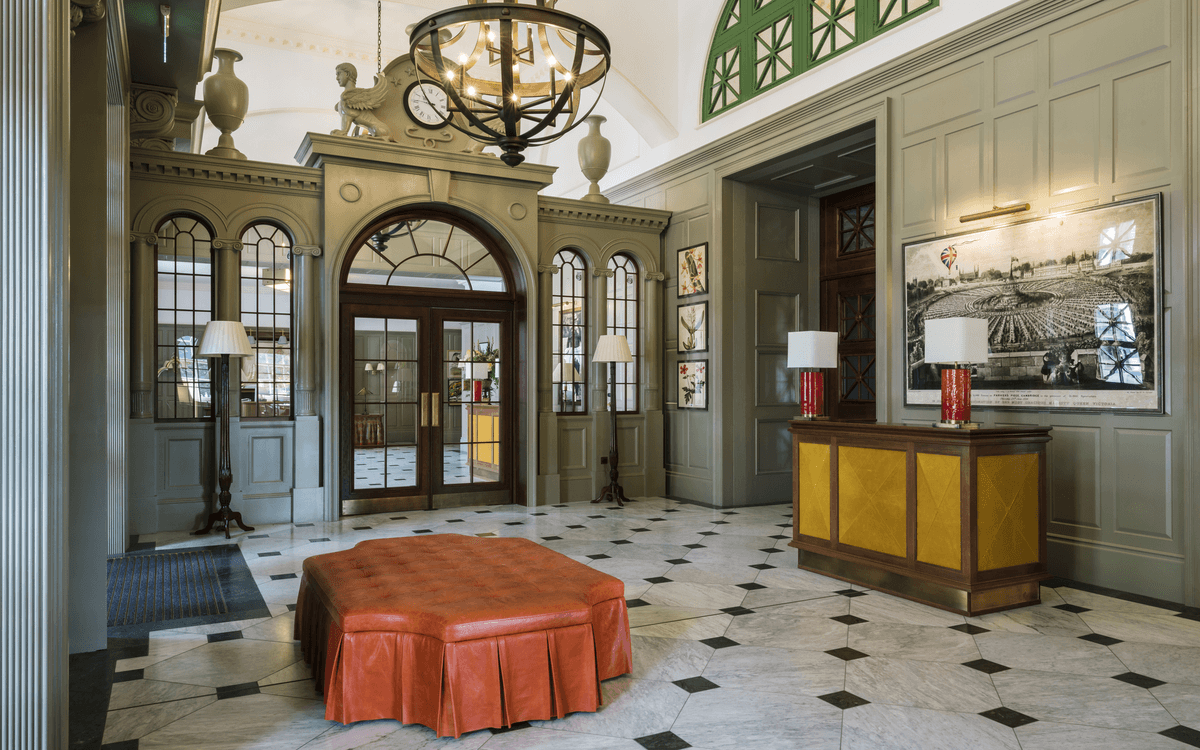 John Simpson Architects' revitalization of the University Arms Hotel for Melford Capital Partners is now complete
Established in the 1820's, The University Arms is the oldest hotel in Cambridge. However, since its heyday in the 1920's, it had degenerated with an inappropriate and unsightly 1970's addition on the street front. In 2014, John Simpson Architects were commissioned to transform the hotel, redesigning the interior layout whilst lending it a new face along the street. The new design restores the continuity of the street conforming to the materials and scale of the surrounding buildings and the existing buildings line.
Given its prominent position along the road into the city, the principal notion behind the new scheme was the idea of the hotel as a key gateway to the city centre, famous - of course – because of its ancient university from which much of the hotel's custom stems. This was manifested in the addition of a Doric porte cochere made of Ketton stone that both marks the entrance to the hotel and city centre beyond, as well as makes a significant contribution to the public realm – especially important in a cycling city. Beyond this, the hotel's interior was redesigned and built retaining its historic frontage on Parker's Piece. As such, the hotel's new design not only captures something of its original style and grandeur, but re-establishes it as a landmark hotel with the same timeless aura as much of the architecture around it.
The University Arms Hotel re-opened its doors in 2018. Since then, it has ranked as one of Time Magazine's top 100 destinations globally, as well as enjoyed an excellent spread in a recent issue of Vanity Fair.